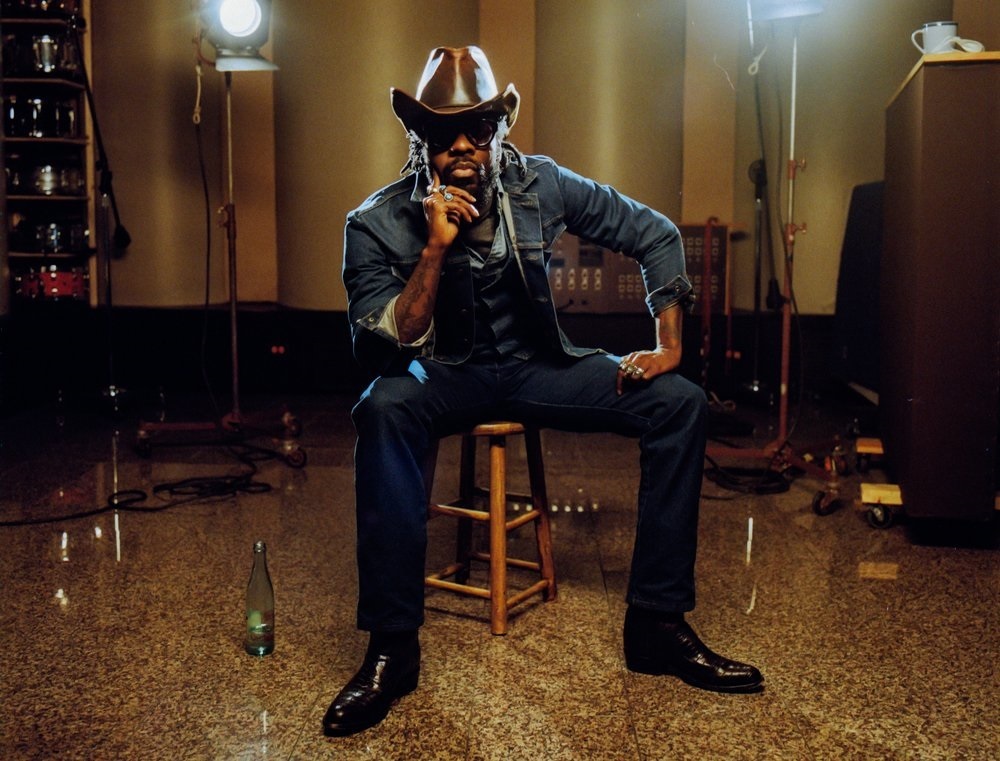 Boulevards sortira son nouvel album "Electric Cowboy: Born in Carolina Mud" le 11 février. L'album de 12 titres a été coproduit par Blake Rhein (Durand Jones & the Indications) et Colin Croom (Twin Peaks) et a été enregistré à Chicago , Nashville et Atlanta. Sur l'album, on peut également entendre Adrian Quesada du groupe néo-soul nominé aux Grammy Awards Black Pumas, Nikki Lane et Macie Stewart.
"Electric Cowboy: Born in Carolina Mud" est né dans le sol où Boulevards a grandi, embué dans la bouse de l'endroit. Il nomme James Brown, Shuggie Otis et Baby Huey, ainsi que Bad Brains, Gang of Four, Television et The Cramps comme ses héros. Boulevards appelle "Electric Cowboy : Born in Carolina Mud" un album plein de démons. Rashad chante les mêmes problèmes que ses idoles : toxicomanie, racisme, violence, oppression systématique et auto-sabotage professionnel et romantique. L'album ne se vautre pas dans l'obscurité, mais contrebalance ces épreuves avec des grooves sauvages et électriques.
Boulevards est le pseudonyme de Jamil Rashad de Caroline du Nord. Au fil des ans, il a vécu à Los Angeles et à New York. Pourtant, il revenait sans cesse dans sa région natale. Un amour qui ne passera pas de sitôt. Le chanteur sortira "Electric Cowboy: Born in Carolina Mud" via le label soeur de New West Records, Normaltown Records. 'La Caroline du Nord n'obtient pas le crédit qu'elle mérite, mais il y a toutes ces personnes incroyables qui le font d'une manière très particulière qui est très inspirante', a déclaré Boulevards. 'Sur "Electric Cowboy", je voulais faire du funk moderne, mais j'ai quand même des éléments soul et des éléments punk.'
Après la sortie du premier single du nouvel album, "Where Is Da Luv?" et son successeur, "Better Off Dead", son nouveau single, "Surprise", est maintenant sorti. "Surprise" apporte le meilleur de Boulevards, un gros funk avec une épaisse couche de soul et une touche d'électropop. Vous l'entendez ici pour la première fois, bien sûr, dans la première sur Maxazine.