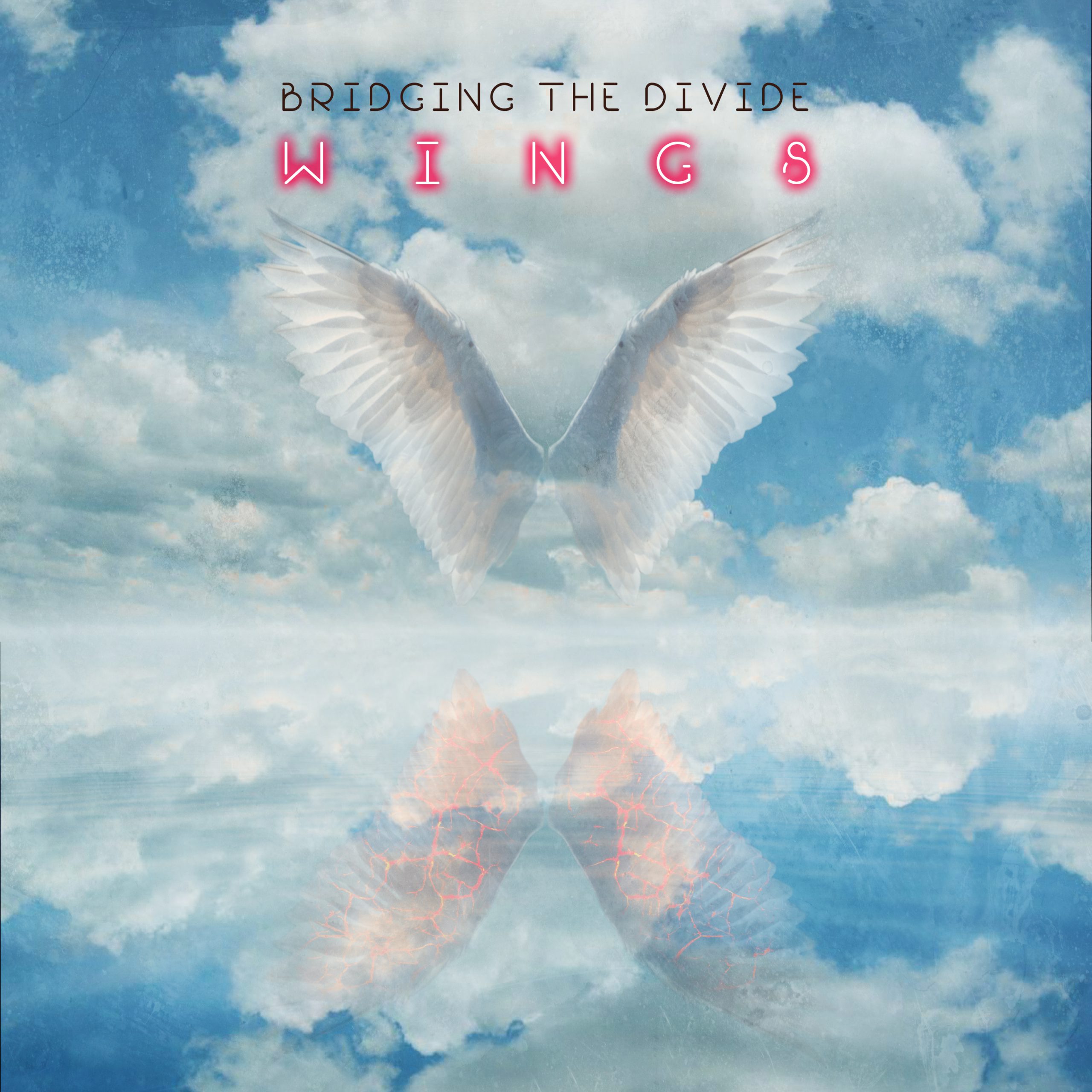 "Wings" est le septième single du projet néerlandais Bridging the Divide. "Wings" est la suite de "Lady of Ndangane", sur lequel Bridging the Divide a fait équipe avec Osibisa Frontman Gregg Kofi Brown et le batteur 10cc Paul Burgess, qui a présenté le groupe au leader Graham Gouldman. Le succès de la grande chanson a conduit Gouldman à succéder à son coéquipier et à rejoindre le dernier projet de Bridging the Divide, "Wings". Avec Gouldman, le groupe compte à nouveau un membre du Songwriters Hall Of Fame, cette fois à la basse. Gouldman donne immédiatement au morceau un coup de poing supplémentaire avec son jeu reconnaissable.
Bridging the Divide a réussi à élargir encore plus le line-up pour cet enregistrement avec le batteur Sjoerd Rutten et le claviériste Werner van Gool. À la guitare, le groupe a emprunté Rob de Groot, connu pour son travail avec le chanteur hollandais américain Danny Vera et maintenant membre du groupe d'accompagnement d'Andre Hazes. Jeroen van den Berg a été trouvé prêt à chanter. Jeroen tourne en tant que chanteur de The Originals avec Barry Hay avec des classiques de Golden Earring.
"Wings" est la première sortie de leur propre label Time Travelers, qu'ils ont récemment fondé. La chanson a été écrite par Joost Peters et, comme toujours, produite conjointement par le trio derrière Bridging the Divide : Jan Vranken, Sjoerd Rutten et Joost Peters. "Wings" est une chanson rock intemporelle sur la conviction que le pouvoir de l'amour peut finalement surmonter tous les défis. Un message universel plus important que jamais dans l'actualité. "Wings" sortira ce vendredi, mais maintenant "Wings" est déjà diffusé exclusivement sur Maxazine.