Carlos Marin (Il Divo) est décédé
|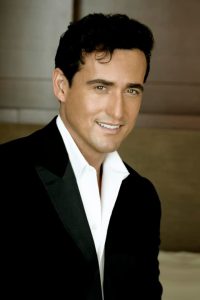 Il a été annoncé dimanche soir que Carlos Marin, chanteur du groupe de chant populaire Il Divo, est décédé subitement. Marin a été membre du groupe de chant international pendant 17 ans et a parcouru le monde avec David Miller, Urs Bühler et Sébastien Izambard pendant de nombreuses années, avec un grand succès.
Le baryton espagnol a été réuni par Simon Cowell avec les ténors et la chanteuse pop en 2004, et a eu plusieurs albums à succès avec Il Divo, tels que "Siempre", "The Promise", "Il Divo", "Wicked game" et "Ancora". Au total, le quatuor a vendu plus de 30 millions d'albums.
Dans une déclaration des trois membres restants d'Il Divo, le groupe a annoncé leur décès : « It is with heavy hearts that we are letting you know that our friend and partner, Carlos Marin, has passed away. He will be missed by his friends, family and fans. There wiIl never be another voice or spirit like Carlos. For 17 years the four of us have been on this incredible journey of Il Divo together, and we will miss our dear friend. We hope and pray that his beautiful soul will rest in peace. With Love — David, Sebastien and Urs. »
Carlos Marin a été transporté d'urgence aux soins intensifs d'un hôpital de Manchester, en Angleterre, plus tôt cette semaine. On ne sait pas quelle en était la raison, mais on sait que le chanteur n'a malheureusement pas quitté l'hôpital.