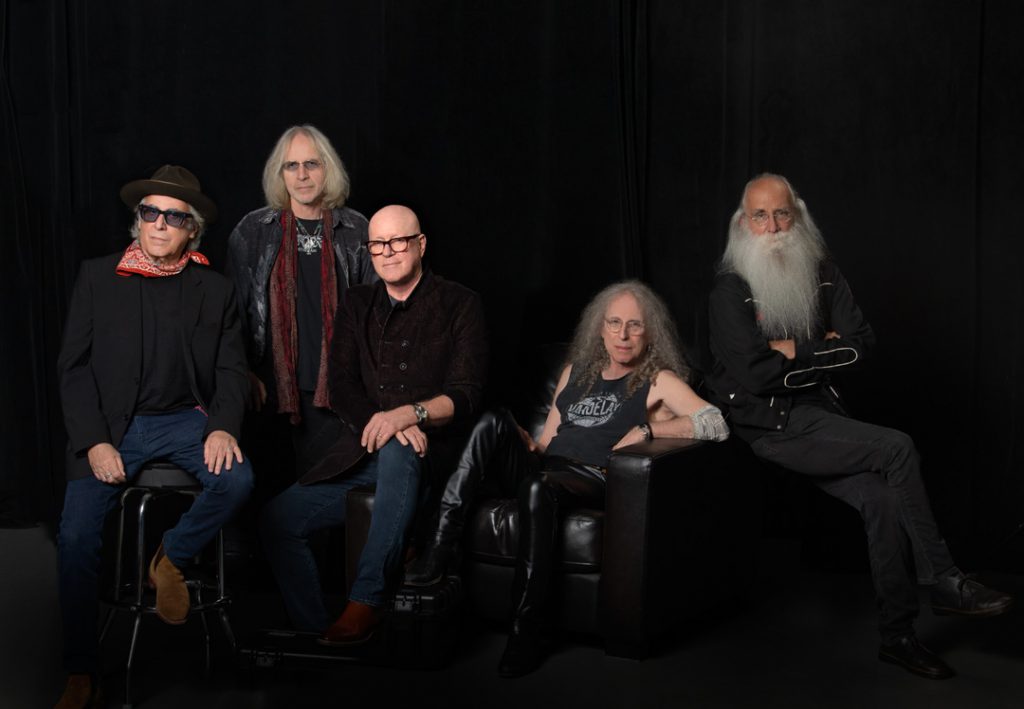 The Immediate Family sortira son album éponyme très attendu le 27 août via Quarto Valley Records. Produit par le groupe, le nouvel album contient douze chansons originales et deux pistes bonus : des versions live de la collaboration Danny Kortchmar/Jackson Browne "Somebody's Baby" et de la chanson par Warren Zevon "Johnny Strikes Up the Band". Le premier single/vidéo, "Fair Warning", sortira en juillet. Enregistré pendant trois jours dans le studio de Jackson Browne à Los Angeles, le nouvel album démarre avec une explosion de guitares électriques sur le titre principal "Can't Stop Progress". L'interaction fougueuse à trois guitares s'entremêle dans le reste de l'album sur des chansons comme "Fair Warning", "Time to Come Clean" et "Turn it up to Ten". L'amour du groupe pour les origines du rock'n roll fait surface dans les tons funky et blues de "Slippin' and Slidin'", "Divorced" et "Damage".
Ce supergroupe emblématique a joué ensemble pendant des décennies, mais jamais en tant que leur propre groupe. Connus pour leur longue et illustre carrière en soutenant des artistes du Hall of Fame comme James Taylor, Keith Richards, Jackson Browne, Linda Ronstadt, Carole King, Stevie Nicks et Crosby, Stills, Nash & Young, les guitaristes Danny Kortchmar et Waddy Wachtel, le batteur Russ Kunkel, et le bassiste Leland Sklar se sont réunis, avec le guitariste Steve Postell, pour interpréter leurs propres chansons sous le nom de The Immediate Family. 'Nous sommes très fiers des personnes avec qui nous avons pu travailler', déclare Kortchmar, 'mais nous sommes également ravis de jouer maintenant notre propre musique.' Wachtel est d'accord: "C'est tellement merveilleux que les mots me manquent. Je n'ai pas vu cela venir, et maintenant je ne peux pas imaginer que cela ne se soit pas produit.'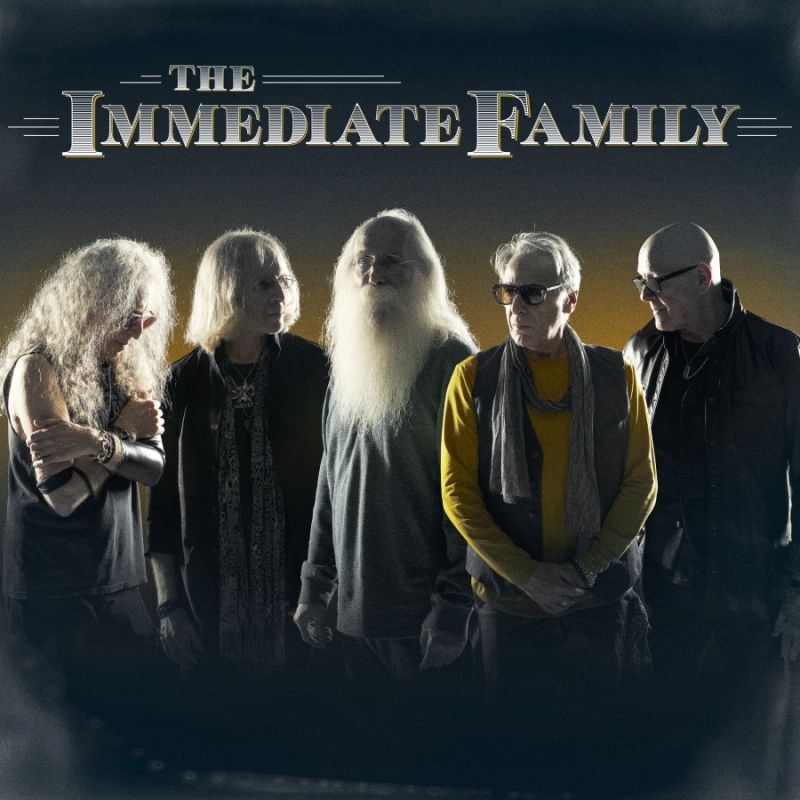 La sortie de The Immediate Family fait suite à deux précédents EP, "Slippin' and Slidin'"(qui a fait ses débuts à la 6e place du Billboard Blues Chart) et "Can't Stop Progress". La production se poursuit sur le documentaire The Immediate Family du cinéaste Danny Tedesco (The Wrecking Crew), qui devrait sortir en 2022. Le groupe a également récemment enregistré de nouveaux morceaux aux Henson Studios (anciennement A&M Studios) à Los Angeles.
Tracklisting
01 Can't Stop Progress
02 Slippin' and Slidin'
03 Everything That's Broken
04 Damage
05 Divorced
06 A Thing of the Past
07 Fair Warning
08 Things to Do in Denver When You're Dead
09 House Will Fall
10 Not Made That Way
11 Time to Come Clean
12 Turn it up to Ten
BONUS TRACKS:
Johnny Strikes Up the Band (LIVE)*
Somebody's Baby (LIVE)*