Mark Owen sort un nouveau single "You Only Want Me"
|
Avis aux fans de Take That et de Mark Owen ! Le chanteur Mark Owen a sorti son nouveau single "You Only Want Me". Neuf ans après la sortie de son dernier album solo "The Art Of Doing Nothing", il y a enfin de la nouvelle musique du membre de Take That Mark Owen. Le single "You Only Want Me" est un excellent aperçu de l'album "Land Of Dreams", à paraître le 23 septembre 2022.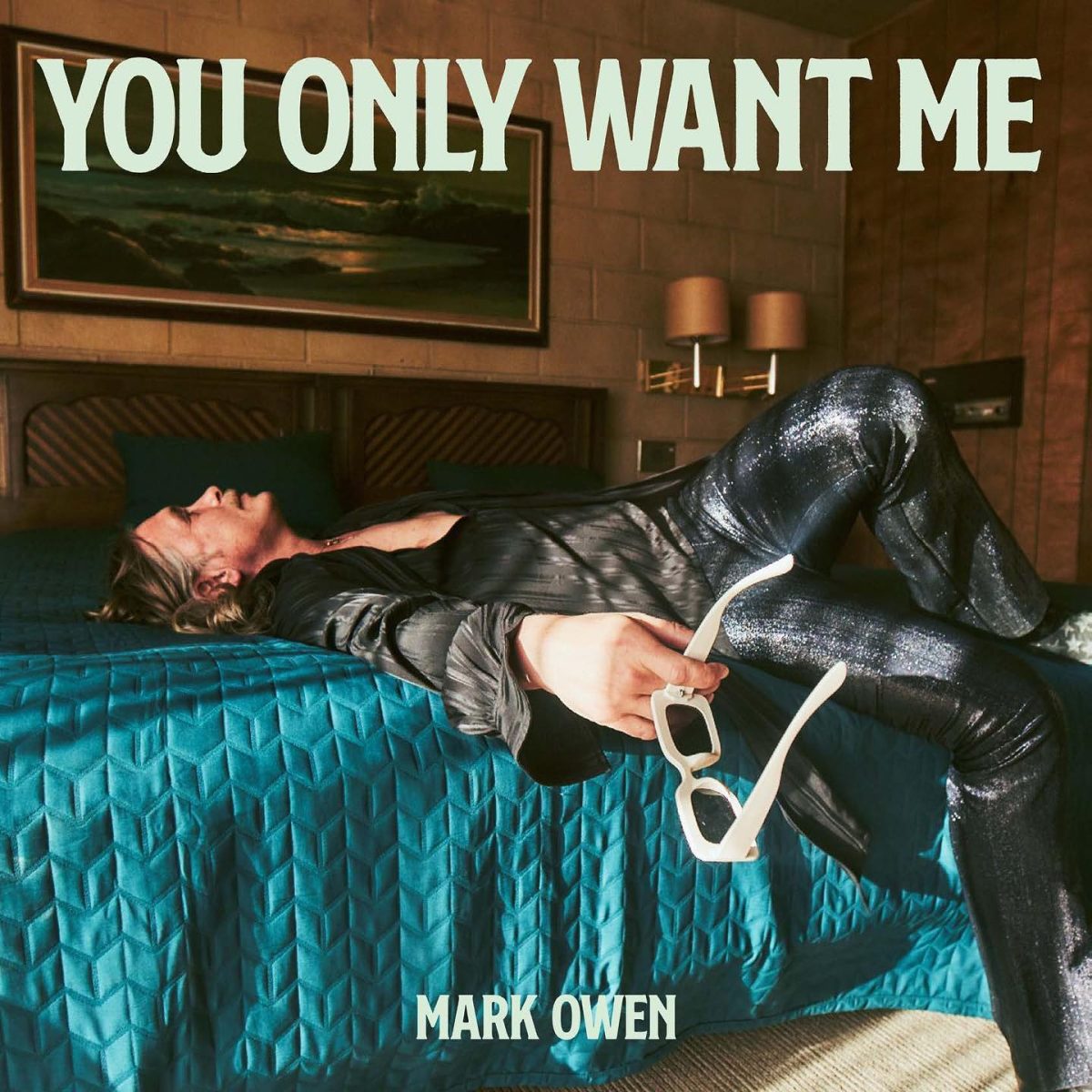 Le single "You Only Want Me" est très accrocheur avec ses riffs de guitare cool et avec la voix unique et caractéristique de Mark Owen, il peut se considérer comme l'un de ses meilleurs singles solo. Le refrain entraînant est agréable à l'oreille et c'est un merveilleux morceau pop à chanter en chœur. Son déménagement d'Angleterre à Los Angeles (Californie) il y a quelques années est certainement l'une des sources d'inspiration de ce single et du prochain album "Land Of Dreams". Mark Owen a écrit ce single "You Only Want Me" avec Will Bloomfield (connu pour ses collaborations avec, entre autres, The Vaccines et Tom Grennan), la production qu'il a faite avec Jennifer Decilveo (elle a déjà produit pour des artistes majeurs tels que Miley Cyrus et Demi Lovato).
En tant que membre du boys band Take That, Mark Owen a connu un grand succès dans les années 90, après la séparation du groupe en 1996, il a sorti son premier album solo "Green Man". Le premier single solo "Child" a également atteint les charts. Au total, Mark Owen a sorti quatre albums solo, dont "The Art Of Doing Nothing" de 2013 était son dernier album. Depuis lors, Take That, qui s'est réuni en 2006, a sorti trois autres albums.
Alors qu'il terminait le 30e anniversaire de Take That et la tournée qui l'accompagnait, Mark Owen voulait travailler sur un nouvel album. En raison de la pandémie corona, beaucoup de temps a été libéré pour travailler là-dessus. Mark Owen dit qu'il n'est pas doué pour le multitâche et qu'il ne peut pas faire deux choses en même temps. Pour un nouveau projet, comme la sortie d'un nouvel album, il doit se concentrer là-dessus pendant quelques années. Au final, il lui aura fallu trois ans pour travailler sur l'album "Land Of Dreams", qui sortira en septembre.
Il y a aussi des nouvelles à signaler sur Take That : Take That était la semaine dernière à Cannes au Festival du Film pour promouvoir leur film "Greatest Days", qui sortira l'année prochaine. Les gars de Take That ont un petit camée là-dedans, qui a été récemment tourné à Athènes.
Cet été, Mark Owen est programmé dans un certain nombre de festivals en Angleterre et après la sortie de son album "Land Of Dreams", il y aura une petite tournée au Royaume-Uni en octobre.