Maxazine présente : Shakatak Essentials (Compilé par Bill Sharpe)
|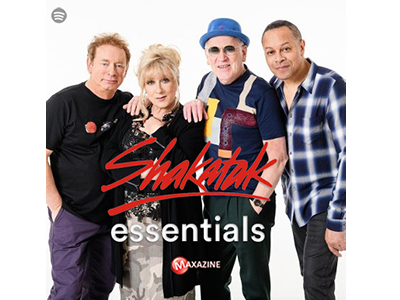 Il y a exactement 40 ans, le premier album "Drivin' Hard" était sorti par le groupe britannique de jazz-funk Shakatak. L'album a sorti 3 singles qui ont ouvert la voie à la grande rupture "Easier Said Than Done", qui est sorti plus tard dans l'année 1981 et était le premier single du deuxième album "Nightbirds". Depuis lors, tout ce que le groupe a touché pendant plusieurs années s'est transformé en or, avec des singles à succès tels que "Nightbirds", "Dark Is the Night", "Down on the Street" et "Day by Day", que le groupe a sorti en collaboration avec Al Jarreau.
Depuis lors, Shakatak n'a pas disparu de la première ligue de Jazz-Funk et a joué partout dans le monde au fil des ans. Le groupe, composé de la chanteuse Jill Saward, du batteur Roger Odell, du bassiste George Anderson et du claviériste Bill Sharpe joue toujours à guichets fermés et des concerts inoubliables.
Comme le groupe n'a pas pu se produire pendant le verrouillage de covid-19, les membres du groupe ont enregistré un album entièrement en direct depuis leur propre maison, enregistré dans divers endroits et réunis pour leur dernier album live : "Live in Lockdown". Une façon unique de pouvoir encore sortir un album live et plein des plus grands tubes du groupe britannique.
Étant donné que les tubes sont souvent triés sur le volet par les labels et non les chansons que le groupe pense leur convenir le mieux, nous avons interrogé Bill Sharpe sur les Shakatak Essentials : les singles qui montrent le mieux ce qu'est la vraie musique de Shakatak. Pas nécessairement les hits, mais la véritable empreinte Shakatak. Maxazine présente : Shakatak Essentials, organisé par Bill Sharpe.