Maxazine présente: Cameo Essentials (Compilé par Nathan Leftenant, Tomi Jenkins, Arnett Leftenant, Charlie Singleton, Jeryl Bright et Greg Johnson)
|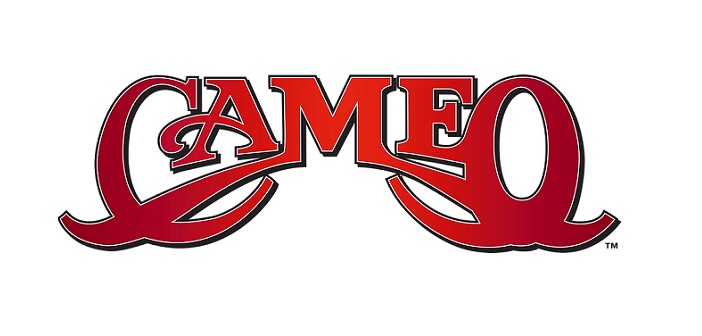 Le groupe de funk américain Cameo a été fondé en 1974 par Larry Blackmon, alors âgé de 18 ans, sous le nom de The New York City Players. Pour éviter toute confusion avec The Ohio Players ("Fire", "Love Rollercoaster"), le nom du groupe a été changé en Cameo en 1976. En 1977, le premier album "Cardiac Arrest" est sorti, après quoi le monde entier a appris à connaître la profonde funk et R&B ou Cameo.
Le groupe sort un nouvel album presque chaque année, mais le plus grand succès est survenu en 1986, lorsque le groupe atteint le top 10 mondial avec son plus grand succès "Word Up!" À cette époque, il ne restait plus que trois membres du Cameo original, en plus de Blackmon Nathan Leftenant et Tomi Jenkins. La chanson est devenue un succès mondial et a assuré que Cameo était sous les projecteurs pour les années à venir, avec de beaux autres succès en conséquence.
Aujourd'hui, Cameo n'existe plus en tant que groupe, mais la plupart des membres font encore le tour du monde avec leur propre musique et l'héritage musical de Cameo. Un héritage bien plus large que ces quelques tubes bien connus. Il est donc temps de saisir la véritable empreinte musicale de Cameo. Nous avons demandé au fondateur de Cameo, Nathan Leftenant, qui a immédiatement sonné la cloche et appelé les co-fondateurs Tomi Jenkins, Greg Johnson, Arnett Leftenant, ainsi que les anciens membres Charlie Singleton et Jeryl Bright, pour mettre en place les Cameo Essentials. Ensemble, ils ont créé l'empreinte musicale de Cameo : la meilleure collection de morceaux de Cameo pour mieux connaître le groupe en peu de temps. Non sans fierté, Maxazine présente : Cameo Essentials, compile par Nathan Leftenant, Tomi Jenkins, Arnett Leftenant, Charlie Singleton, Jeryl Bright et Greg Johnson.