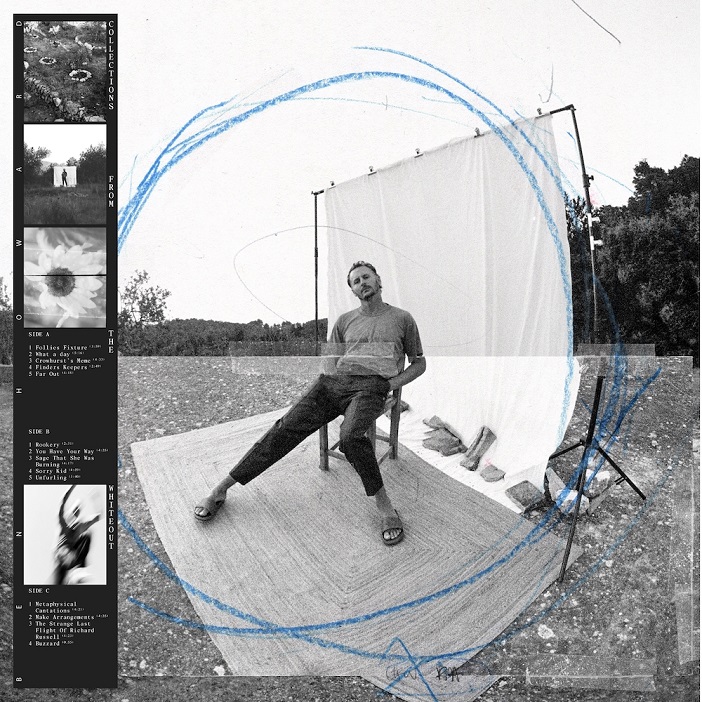 En 2011, le monde musical a fait la connaissance du chanteur/compositeur anglais Ben Howard et de son plus grand succès (jusqu'à présent) "Keep Your Head Up". En 2021, dix ans après son premier album "Every Kingdom", il sort déjà son quatrième album studio "Collections From The Whiteout".
Pour "Collections From The Whiteout", Ben Howard s'est associé au musicien, auteur-compositeur et producteur américain Aaron Dessner (qui a déjà produit pour Taylor Swift, entre autres). Ben Howard et Aaron Dessner ont également co-écrit de nombreuses chansons de cet album. Une ambiance plutôt rêveuse domine sur ce disque, ce qui permet aux morceaux individuels pas toujours accessibles de se fondre en un bel ensemble. Les styles de "Collections From The Whiteout" peuvent être décrits comme une fusion de Folk, Indie, Rock et Electronique avec beaucoup d'utilisation de 'Tape Loops' et les effets de guitare nécessaires.
Ben Howard a utilisé des histoires et des titres remarquables qu'il a rencontrés comme source d'inspiration pour les chansons de cet album. Il a utilisé des fragments de ces histoires et de ces titres pour créer de nouvelles histoires et éventuellement les traiter dans les 14 chansons de cet album (la version vinyle de cet album a "Rumble Strip" et "London Portrait" comme pistes supplémentaires). Sur cet album, une histoire dans une chanson est plus proche de Ben Howard que l'autre. Par exemple, la chanson "Crowhurst's Meme" raconte la mort du marin amateur Donald Crowhurst. Finders Keepers raconte l'histoire du père d'un ami de Ben Howard, qui a trouvé un corps flottant dans une valise près de la Fleuve Thames.
"What A Day" est sorti en tant que premier single de cet album, ce qui est une belle introduction à cet album. Viennent ensuite "Crowhurst's Meme", "Far Out" et "Follies Fixture". Dans l'ensemble, c'est un bon album d'écoute, dans lequel le chanteur/compositeur anglais impressionne par un style complètement différent de celui auquel les gens sont habitués. Le résultat final est un beau disque de rêve. (7/10) (Islands Records Group)